McFarmer wrote:
kipper wrote:
Lord Muck wrote:
McFarmer wrote:
Very nice photos.

What's with the shaft coming off the rear wheel in the last picture ?
Scarifier.
The same thing that is in the first photo?
Yes.
So it did road work ?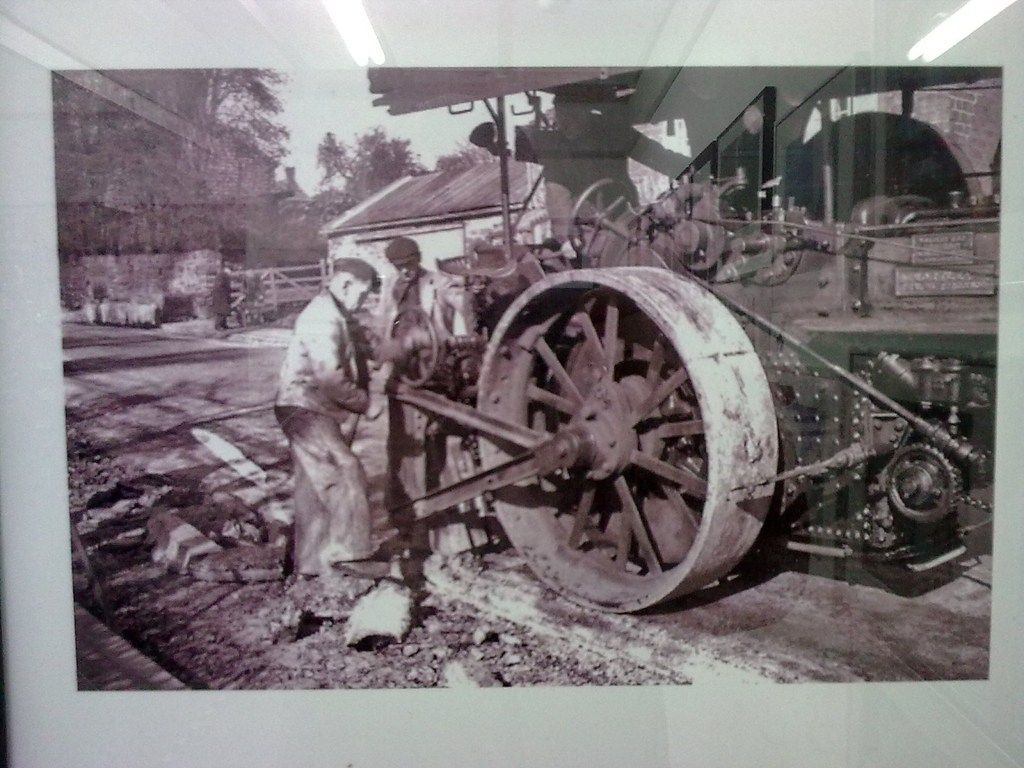 This is a device designed to rip up the old road surface to a suitable depth prior to laying, and then rolling, the new surface.
Scarifying is ideally suited to steam vehicles as the vehicle needs to go slowly to "cut and lift" the road surface (a bit like ploughing a field) but at the same time needs a tremendous amount of force / torque / traction to pull the road up. Steam engines develop more force at low engine speeds due to higher pressures being able to build up while internal combustion engines develop more force at higher engine speeds, where there are more firing strokes per minute.
http://www.sheffieldhistory.co.uk/forum ... ew/&page=2